Squeegees

Screen Printing Squeegees
Every PRT squeegee contains a high-quality polyurethane blade which is manufactured right here in the Turkey . We offer four types of squeegee durometers: 60 Durometer, 70 Durometer, 80 Durometer, 70/90/70 Triple Durometer.
Note: The durometer is a measure of the actual hardness of each squeegee, which in turn determines how much pressure is necessary to push ink through a screen mesh. The higher the durometer, the less the blade flexes, so a softer, lower durometer blade flexes more in printing than a harder, higher durometer squeegee.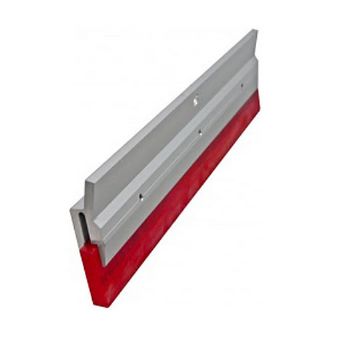 ROQ squeegees feature a center hinge point with quick snap release. This not only enables yo to easily swap out your squeegees but also automatically levels the squeegee to the pallet and garment from the center hinge point. These squeegee holders also make it easy to change out blades and clean. The R2 Squeegee's work on 2013 and prior YOU M presses and the R3 Squeegees work on YOU XL, ECO, and OVAL presses.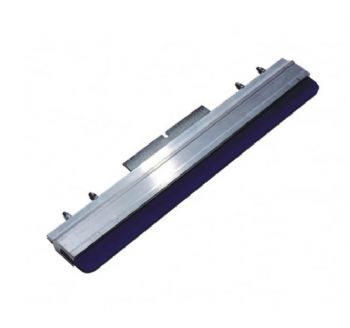 MHM
Squeegee Holders
Available in a wide range of standard sizes, please enquire...
PRODUCT DETAILS
Squeegees are available in a wide range of standard sizes for all MHM presses.
Our unique squeegee profile with no bolts across the front surface allows rapid changing of the blades and even clamping of the rubber for zero distortion and effortless cleaning.
NB: Custom sizes are available upon request.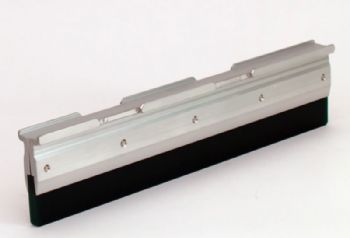 M&R Automatic Screen Printing Squeegee
Auto Squeegee for an M&R press
Eliminates squeegee length variations caused by sharpening and solvent attack which changes the squeegee flex angle.
NEVER sharpen another squeegee blade. Simply replace the tip when needed at 1/2 the cost of a conventional squeegee.
Minimal squeegee pressure and angle adjustment are required with each print run since the squeegee dimension and flex angle are constant.
Uniform ink film thickness is easily achieved.
Improved color and print definition using less squeegee pressure.
Unique design constantly rolls & mixes the ink keeping it fluid and smooth
Reduces carding since the ink uniformly tracks down the frame.
Reduction in ink climbing up the handle.
Specially formulated urethane tips in various durometers will typically last 6 months to 2 years.
Easy clean up – no screws to trap ink