Palets
PRINTING TOP offers textile pallets in a wide range of standard and specific-use styles and sizes.
Specific-use pallets include
All-Over Print (AOP); Double Half-Wing;
Oversize; Single-Sleeve; Triple Play; and Tru-Blu Ultra-Flat. All major brand pallets use premium components, are built to exacting specifications, and are designed to fit a wide variety of textile presses.

All-Over-Print (AOP) Pallets give operators oversize and all-over print capability, and they're
approved for use on a wide
variety of Automatic Textile Presses (contact us for details).
Strong and light, AOP Pallets are available in various standard sizes, with custom sizes also available.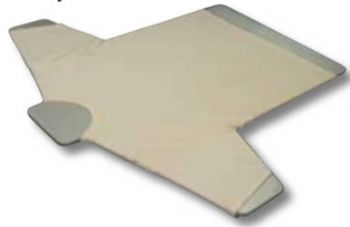 Tru-Blu Ultra-Flat Pallets are the flattest pallets in the industry. Each Tru-Blu Pallet
is guaranteed to be within +/- .0254 cm
(.010") of absolute flat. That's a 50% improvement over typical pallets,
which can vary +/- 0.0381 cm (.015")—or more. Ultra-flat and exceptionally stable, Tru-Blu Pallets give printers the best possible screening surface for enhanced color registration.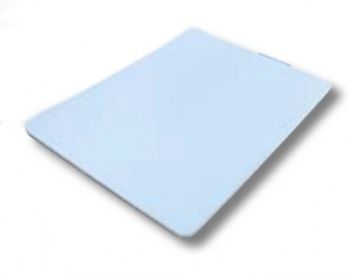 Double Half-Wing Pallets, with fixed 'lobes' instead of pivoting arms, enable single-operator shirt loading.

Triple Play Pallets address a wide range of printing needs. The torsion bar support system enables outrigger-style pallets to handle heavy print loads without flexing or drooping. It also allows users to load more than one garment at a time and
facilitate loading small size long sleeve shirts without interference. The sleek design
and large cutouts maximize
clearance when loading large or bulky garments, and the rubber- covered printing surface helps to enhance print quality.

Single-Sleeve Pallets, when combined with major brand presses' low-profile pallet arms, enable easy printing of garment sleeves and other narrow items.

Oversize Pallets are available in standard sizes up to 49" x 49"
( 125 cm x 125 cm ) and in custom sizes